In the Nevada desert, Jim and Amy, played by Mark Wahlberg and Brie Larson respectively, are alone: it's almost as if they're the only two people left on the planet, in a location so seemingly remote and desolate you can feel the presence of past existences weighing on their shoulders. It's a moment of filmic brilliance, captured so...


+ Read More >
AEGEE-Valletta , in a collaboration with Insite Malta and a host of other student organisations such as GWU Youths, KSU, Pulse, SDM, ESO, JEF Malta and TSA , is proud to announce the first of a series of events which focus specifically on 'Youth Entrepreneurship in the European Union'. Thanks to a collaboration with MEP Dr. Miriam...


+ Read More >
Heard of the Malta Global Game Jam? With sleeping bag in hand, Insite writer and photographer Rebecca Elizabeth Kemp checked out what happens when you put 70 people in a room and give them 48 hours to create a game.


+ Read More >
Koperattiva Kummerċ Ġust is inviting individuals and voluntary organizations to apply for cash prizes (in the form of 1000€, 500€ and 250€ grants) for them to carry out awareness raising activities and projects relating to responsible consumption. Responsible consumption, or ethical consumerism, is buying things...


+ Read More >
There's a heap of powerful emotions you might experience while watching American Sniper : the ambivalence towards war so omnipresent in The Hurt Locker , the scorching tension found in Zero Dark Thirty , the bleak futility of the more recent Fury …and that's just it. Clint Eastwood's new film, nominated for the Best Actor,...


+ Read More >
Insite Malta is proud to announce its collaboration with Anthony Labonte of Filibert Cartoons for a series of weekly comics to be uploaded here weekly!!


+ Read More >
The National Youth Council (KNZ) organised their new Executive Board for the forthcoming bi-annual term, and that an Extraordinary General Assembly will also be organised in the forthcoming days. The new positions of the organisation are as follows: Andrew Micallef – President Ryan Pace – Vice-President...


+ Read More >
Check out the latest videos from the
Insiter TV Video library:
Video Posted on December 11, 2014 by Julia Shaaban
---
Video Posted on December 04, 2014 by Kristina Saliba and Jonathan Brincat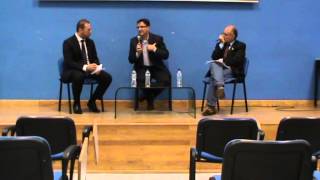 Video Posted on December 04, 2014 by Editor
Stay updated with the latest news & discussions with
Insiter FM's Podcasts:
---
Check out the Latest photos from the InsiterPhoto
library:
---
Insite Photo Booth
1

2

3

4

5

6

7

8

9

10

11

12

13

14

15
InsiterTWEETS
---
Tweets by @InsiteMalta