2014 was an overwhelmingly positive year for film. I am also several hundreds of words over my word limit, so without further a-do: Number 10) Fury IMDB - 7.9, RT - 78% Life's constants are death, taxes and World War II films. Fortunately for us, Fury is an...


+ Read More >
The MMSA was established in 1951, which makes it one of the oldest student organizations founded at the University of Malta. It is a full member of the International Federation of Medical Students' Associations (IFMSA) and the European Medical Students' Association (EMSA), and it is supported actively by the National Health Promotion...


+ Read More >
Sid Meier's Civilization: Beyond Earth The latest iteration in the long running turn-based strategy Civilization series, Beyond Earth takes the series back into the realm of sci-fi - an area it hasn't touched since Alpha Centauri in 1999. In this iteration, following a mass exodus from the overexploited planet...


+ Read More >
The Maltese National Youth Council (KNŻ) yesterday elected their new Executive Board for the next two-year term between 2014 and 2016 at their Annual General Meeting. Out of the 11 members forming part of the Executive, seven members were from the Left of the political spectrum, against the four members of the Right. The newly elected...


+ Read More >
Can you briefly explain what the campaign consists of and what the target is? The #OneLessCup campaign promotes the reduction of coffee cup waste, since disposable cups have severe environmental implications which often go unnoticed. Thus, our organisation is promoting the use of alternative ways to drink coffee, such as using travel...


+ Read More >
The association of Maltese hunters FKNK today announced that they will be joining the international coalition against ISIS, and that it's sending a number of its members to Syria. FKNK president Joe Perici Calascione was the only FKNK official present at the press conference. "Last September, while watching the media...


+ Read More >
Unless you've been living under a rock and have never heard of the internet, at some point you'll have read an article listing the benefits of travelling at a young age, or a hipster Tumblr picture eulogizing the same point. Yes, we get it. Now is the best time to grab our passport and leave this blessed country. ...


+ Read More >
ELSA's Vice-President for Academic Activities, James Debono, introduced the event by reminding the audience that the European Law Students Association is an international student organisation within the Faculty of Laws, forming part of a larger network of approximately 39,000 students. The concept for the ELSA Malta Law Review...


+ Read More >
This time last year, I declared 'Night Visions' , the eponymous introduction of Imagine Dragons to the music scene, as my favourite album of 2013, with close competition from Lorde and Sir Paul McCartney (Article can be accessed here: http://goo.gl/hgFwsv) Sitting down to think of my preferences for 2014 actually proved...


+ Read More >
Check out the latest videos from the
Insiter TV Video library:
Video Posted on December 11, 2014 by Julia Shaaban
---
Video Posted on December 04, 2014 by Kristina Saliba and Jonathan Brincat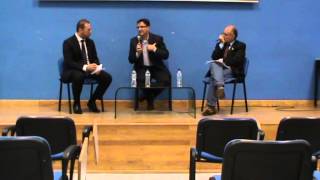 Video Posted on December 04, 2014 by Editor
Stay updated with the latest news & discussions with
Insiter FM's Podcasts:
---
Check out the Latest photos from the InsiterPhoto
library:
---
InsiterTWEETS
---
Tweets by @InsiteMalta