Where will you go if you win? Will you have a romantic getaway? Will you book a spectacular New Year's celebration somewhere exciting? Or maybe you'll go for the adventure of a lifetime? Pick up the Freshers week edition of the Insiter Magazine to be in with a chance to win. Hidden in The Insiter pages...


+ Read More >
Students from all science faculties were present to demonstrate what they were able to accomplish throughout the time they have been studying at our University. Insite's Matthew DeBattista and Matthew Charles Zammit report on what was cool or simply bonkers, on last Friday's event? In no other time of year would anyone be...


+ Read More >
On a bright Sunday morning, a group of medical students with their distinctive MMSA red t-shirts set up two stalls in Bugibba square. (Sponsored by Technoline, Papier Plus, Swisslife, Computer Domain and Citadel Insurance.) The event includes students offering basic health checks including BMI (body mass index) assessment, blood pressure...


+ Read More >
"If one had to argue that there is apathy at University, this would definitely not be apparent during Freshers Week", says KSU Vice-President Mark Grech during an interview with Insite. A total of 55 organisations will be taking over campus as from October 1, with the number of participating entities increasing considerably ever...


+ Read More >
Following last year's successful public speaking seminar, MaltMUN (Malta Model United Nations Society) organized 'Speak Up: Louder!' at the US Embassy in Malta. The Society is an independent, internationally-minded organization committed to securing close ties among its members, whilst embracing the spirit of the United...


+ Read More >
Car parts, the back end of a TV set, shards of broken glass, two dismembered tuna heads, broken house decor and a decomposing corpse of a dog, with a collar still round its neck, found under a bundle of bed sheets…. If the above list does not justify the need for Saturday morning's Y4TE/ADZ Clean Up in Marsaxlokk, then perhaps the large...


+ Read More >
According to Maltatoday, the University of Malta has been granted additional strength in order to curb down possible recklessness in such courses dealing with the more vulnerable, both in the social and medical fields. Students whose actions are deemed "dangerous" to fellow students and patients can now be immediately sacked by University,...


+ Read More >
Youth For The Environment (Y4TE) have applauded the government's decision to close the Autumn hunting season in response to a rise in illegal hunting.In a blog post on their website, the green organisation condemned the violent protest carried out by hunters on September 21, resulting in a number of Bird Life members being attacked by protesters....


+ Read More >
Not even two weeks had gone since the alleged sexual harassment story first came out, that the Faculty of Laws was embroiled in controversy again. This time, Insite reported that a number of students were victims of an exam result mix-up which. Even though it was eventually rectified, the story eventually ran headlines in other local news media to...


+ Read More >
Check out the latest videos from the
Insiter TV Video library:
Video Posted on September 28, 2014 by Johann Agius
---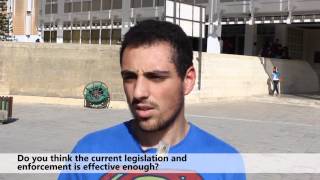 Video Posted on September 01, 2014 by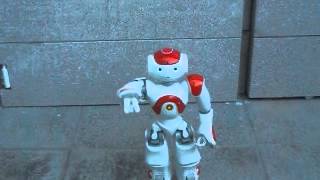 Video Posted on September 01, 2014 by
Stay updated with the latest news & discussions with
Insiter FM's Podcasts:
---
Check out the Latest photos from the InsiterPhoto
library:
---
InsiterTWEETS
---
Tweets by @InsiteMalta