14:46: Closing remarks from the panel. Thank you for following this live feed, we look forward to organizing many more opportunities for students to voice their opinion. Insite Over and Out! 14:43: Brendan Zerafa (JEF) - I use public transport daily. Ever since Arriva came in, I haven't been able to arrive on time. Why...


+ Read More >
First up: The PULSE Candidates Samwel Ebejer Business & Commerce Question 1) Describe Yourself in 3 Words? Energetic, Commited, Adventurous ...


+ Read More >
In Valletta's St James Cavalier (which apparently is not that far), on the 29 th and 30 th November 2014, a two day event will be hosted by a number of volunteers; an event which is inscribed in the minds of all Maltese comic-lovers out there! COMIC CON IS BACK !!! Wicked...


+ Read More >
If I were to ask you to mention a chemist, you will instantaneously answer me with: "Walter White!" What about a physicist? You're just as likely to yell "Sheldon Cooper" as much as "Albert Einstein." Do you see what I am getting at? Science is not renowned for its importance, but rather it has...


+ Read More >
Last Sunday, the 2014 Formula 1 World Championship came to an end, with Lewis Hamilton claiming his second World Drivers Championship since the showdown in Brazil 6 years ago. It's been a season characterised by wheel-to-wheel racing between the two Mercedes drivers and title rivals Nico Rosberg and Hamilton, politics culminating in the...


+ Read More >
Aġenzija Żgħażagħ, together with the Edward De Bono Institute and the TAKEOFF Business Incubator, have launched an interesting and new radical competition: " Innovation Challenge: Go Green!" This competition is aimed at students and young people aged between 17 and 30 years old. What...


+ Read More >
So, what are you looking forward to in the upcoming Budget? Shaun Azzopardi Age: 22 Master of Science (Computer Science and Artificial Intelligence) I am looking forward for increase in research funding; I'm looking forward for more...


+ Read More >
KSU organized a consultation session last Friday, on the Gender Identity, Gender Expression and Sex Characteristics Act, which saw the collaboration of We Are and the Social Policy 'Gender Identity and Gender Roles' ad hoc committee. The panel consisted of Gabi Calleja, Silvan Agius, Romina Tolu, Ruth Baldacchino and Mark Grech and the...


+ Read More >
23:41 Anyways, that's enough from my end. Thanks for watching this Insite Live-Feed, it has been a pleasure! Come tomorrow, the usual Insite news and opinions will infiltrate your news feeds. Until then, Kudos, Good Night everyone!! Chally OUT 23:40 And what better way to mark the end of the...


+ Read More >
Check out the latest videos from the
Insiter TV Video library:
Video Posted on November 20, 2014 by Editor
---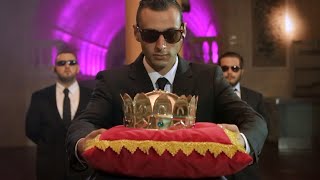 Video Posted on November 14, 2014 by Johann Agius
Video Posted on October 29, 2014 by Nicole Borg
Stay updated with the latest news & discussions with
Insiter FM's Podcasts:
---
Check out the Latest photos from the InsiterPhoto
library:
---
InsiterTWEETS
---
Tweets by @InsiteMalta