Ahead of the forthcoming Annual General Meeting on the 5 th of November, student political parties Studenti Demokrisjtani Maltin and Pulse launched their teams for the forthcoming KSJC Elections. SDM kicked-off the pre-election period when they announced their campaign, labelled " Make It Happen ", last Thursday in the...


+ Read More >
The plight of University students when it comes to public transport is a well-documented affair; For Gozitan students however, it's an ordeal of nightmarish proportions. As Grupp Universitarji Għawdxin's Acting President Jonathan Mintoff explained: "The large number of baggage-laden students using the X1 to...


+ Read More >
Speaking to Insiteronline Antonio Zerafa, PRO of the Criminology Students' Association (CSA) explained that the situation isn't as bad as it is being portrayed by certain local media sources on the fact that the criminologycourse will not be held in Gozo this year. He explained that ''...the Department of...


+ Read More >
In a world screaming for 'equality' and 'acceptance', it does seem that we may have forgotten the true meaning of these words. Society has become fixated on the enhancement of one's looks, to please the ideal beauty portrayed on the covers of magazines and movie screens. We have come to a situation where we...


+ Read More >
Under the bright midday sun as it reflected off the surrounding white tents, Discover University kicked off its Open Day last Sunday; An open day for all kinds of people, students and non-students. Among other things, the headline was obviously celebrating the Faculty of Science's 100-year anniversary: Not bad... . Health...


+ Read More >
As we made our way through the gate on that October afternoon, an odour of baked cheese still lingered in every corner. And the corners were certainly ample. We were walking into the Open Centre at Hal Far, which serves as a sort of bridge between detention and integration. Here asylum seekers are given accommodation in rectangular prefabricated...


+ Read More >
They say that honesty is the best policy… In this day and age, it seems that our true façade, our factual characteristics, are both an asset and an expendable liability. We always opt for a different image, preferably something more alluring and easy to the eyes and/or mind. In an age of...


+ Read More >
Recently, a. video showing young girls dressed up as princesses and swearing like sailors has gone viral, which I had the immense displeasure of watching. So far, it has received over 50,000 likes on Facebook and 192,000 people have shared it. Created by FCKH8.com , a company who describes itself as " a for-profit...


+ Read More >
This year, the Maltese NGO, the Euro Media Forum, together with the European Parliament Information Office and AEDE Malta will host multiple screenings of the final three films left in the competition. For the second time only, the three contenders of this year's competition can be seen by the Maltese public, both at St....


+ Read More >
Check out the latest videos from the
Insiter TV Video library:
Video Posted on October 29, 2014 by Nicole Borg
---
Video Posted on October 05, 2014 by Melissa McElhatton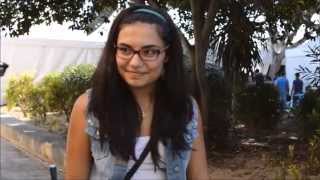 Video Posted on October 05, 2014 by
Stay updated with the latest news & discussions with
Insiter FM's Podcasts:
---
Check out the Latest photos from the InsiterPhoto
library:
---
InsiterTWEETS
---
Tweets by @InsiteMalta