There's a heap of powerful emotions you might experience while watching American Sniper : the ambivalence towards war so omnipresent in The Hurt Locker , the scorching tension found in Zero Dark Thirty , the bleak futility of the more recent Fury …and that's just it. Clint Eastwood's new film, nominated for the Best Actor,...


+ Read More >
Insite Malta is proud to announce its collaboration with Anthony Labonte of Filibert Cartoons for a series of weekly comics to be uploaded here weekly!!


+ Read More >
The National Youth Council (KNZ) organised their new Executive Board for the forthcoming bi-annual term, and that an Extraordinary General Assembly will also be organised in the forthcoming days. The new positions of the organisation are as follows: Andrew Micallef – President Ryan Pace – Vice-President...


+ Read More >
'Stay a child while you can be a child'. Meryl Streep's Witch says this to Rapunzel in one of Into the Woods ' most emotional and stirring scenes. It's a moment of genuine feeling, teaching children a valuable lesson while reminding their parents not to let them grow up too fast. It's a cruel...


+ Read More >
With powerful dramas usually taking the lead, 2015 is the year of innovative comedies such as Birdman and The Grand Budapest Hotel, which are up for 11 Oscar nominations each. The shortlist for the 87th Academy Awards was revealed on Thursday, with the award show itself being held on February 22 in Los Angeles, hosted by comedian Neil Patrick Harris ....


+ Read More >
We know you're busy with exams, but by now you've probably had enough study breaks to realise that a certain referendum is coming up. For all those who got together to sign the petition, it's been one big 'yay' parade; in fact, you could say that we're as happy as a lark. The referendum is a full...


+ Read More >
Way back in 2012, when I was still in KSU, I had first discussed the probability of having some form of football team representing University together with then president, Mario Cachia, and the Culture and Entertainment Officer during that tenure, Ryan Grech. Mario Cachia eventually vowed to make it part of the next KSU's duties to...


+ Read More >
Name: Albert Camilleri EU Institution: Trainee with European Parliament Information Office in Malta Hobbies: Photography and Football A typical day at work includes/ed...: Going in the office early to check e-mails. Most of these included...


+ Read More >
Check out the latest videos from the
Insiter TV Video library:
Video Posted on December 11, 2014 by Julia Shaaban
---
Video Posted on December 04, 2014 by Kristina Saliba and Jonathan Brincat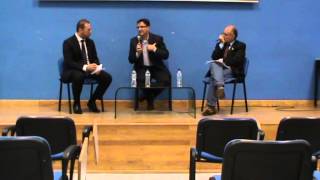 Video Posted on December 04, 2014 by Editor
Stay updated with the latest news & discussions with
Insiter FM's Podcasts:
---
Check out the Latest photos from the InsiterPhoto
library:
---
Insite Photo Booth
1

2

3

4

5

6

7

8

9

10

11

12

13

14

15
InsiterTWEETS
---
Tweets by @InsiteMalta