You would be forgiven if you thought that the star of yesterday's PN General Council meeting was Gianluca Bezzina: Heck, even the local press agreed with you. "The Singing Doctor" made a convoluted speech which cryptologists are still trying to fully decipher, a discourse which the public morality police have already condemned as being...


+ Read More >
And this is finally over! Buenos Noches Everyone, thank you so much for following our Insite coverage of tonight's event: Best of luck with your exams! This has been Chally, together with Jessica Arena, Julia Shaaban, Johann Agius, Mel McElhatton, Lee D'Amato and Rebecca Elizabeth Kemp. Over and Out! 00:50 And whaddayaknow? All...


+ Read More >
When it comes to beer, Malta really doesn't have anything to complain about. Simmons Farsons brewery has produced quality beer after quality beer, with its most famous one being the award-winning beer Cisk. Cisk is in fact so good, that it's literally everywhere, to the point where we're all one step away from having the...


+ Read More >
The Mediterranean Conference Centre (MCC) played host to The Royal Moscow Ballet on 15th May, 2015. The slightly antiquated styled MCC theatre with its gold fringed luxurious red velvet curtains with elaborately decorated pelmet above paints a stark juxta position of the contemporary cream...


+ Read More >
23:00 And Malta has managed... to pack its bags early and sod off home in disappointing fashion. Ah well: This has been Insite Malta, over and out! 22:59 Discount One Direction have passed to the final, and we're left with the desperate cries of a four hundred thousand sad souls! 22:58 Latvia have also...


+ Read More >
The posters for Mad Max: Fury Road (and one of its characters) are fond of the phrase 'what a lovely day', and after watching the film for myself, it's easy to see why. It really is lovely for anyone who's alive in 2015 to realise that they still make blockbusters like they used to, that...


+ Read More >
SDM lambasted the Council for allowing a lecturer to chair the EGM, since this was a "student union meeting, and therefore should be chaired, administered and controlled by fellow students." The lack of a vote of confidence taken in the Chairman also irked SDM: "Naturally the Chairperson, not being familiar with normal...


+ Read More >
kull filgħaxija tkisser ix-xewqa li ssikket l-irwejjaħ jgħajtu tar-ritratti Tkisser il-maduma, tfarfar il-frak farka farka u terfa' ritratt minn taħt l-art. Terfa' r-riħa t'umdità u tħalliha ddur fi ħżuż idejha. Tħażżeż linji ta' wiċċ sieket...


+ Read More >
Hello EUROPE! (And Australia) This is Insite calling! Insiters Mel, Matthew Charles, Johann and Jessica Arena are reporting LIVE from Vienna...just kidding, they're reporting from their couches at home, cause they're too broke to go anywhere. Let the bitching begin! 23:00 And so the...


+ Read More >
Check out the latest videos from the
Insiter TV Video library:
Video Posted on May 08, 2015 by Editor
---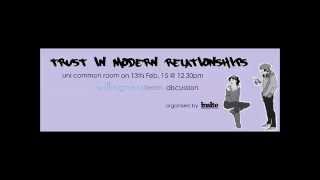 Video Posted on February 13, 2015 by Editor
Video Posted on December 11, 2014 by Julia Shaaban
Stay updated with the latest news & discussions with
Insiter FM's Podcasts:
---
Check out the Latest photos from the InsiterPhoto
library:
---
Insite Photo Booth
1

2

3

4

5

6

7

8

9

10

11

12

13

14

15
InsiterTWEETS
---
Tweets by @InsiteMalta